Lincolnwood
Commercial Locksmith
Commercial properties all over the country have one thing in common, and that is the unquestionable need to be protected from problematic occurrences like theft and avoidable loss. Cities in Illinois are no exception to this, and for your convenience, Locksmith Lincolnwood is here to provide the protection that your property deserves. We are here to provide options such as key replacement, master keys, access control, business keys and a whole lot more. Do you want locks on your file cabinets? We can recommend and install the best ones for you. Locksmith Lincolnwood will ensure that your commercial property is locked up the way that it needs to be so that you aren't prone to loss. If you would like to find out the specialized options that we recommend for you, simply pick up the phone and give us a call. Consultations are free with us, and so are price quotes. We are confident that our solutions will fit into your budget, too.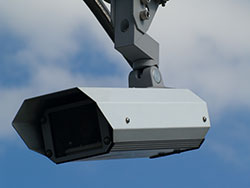 Call us today: (224) 623-0205
We offer 24/7 service for solutions like lockouts, but we also help businesses with -
Desk / Cabinet / File Cabinet Locks
Break-In Repairs
Access Control
Master Key Systems
Business Keys
Re-Key
Lockouts
Locks, Deadbolts & Hardware
We are known for working with all major brands, not just some. Falcon, ASSA, Medeco, Arrow and Baldwin are just some of the names that customers love. Call Locksmith Lincolnwood if you want to find out more about our licensed, insured and bonded experts or if you have questions about our services.
Call us now: (224) 623-0205